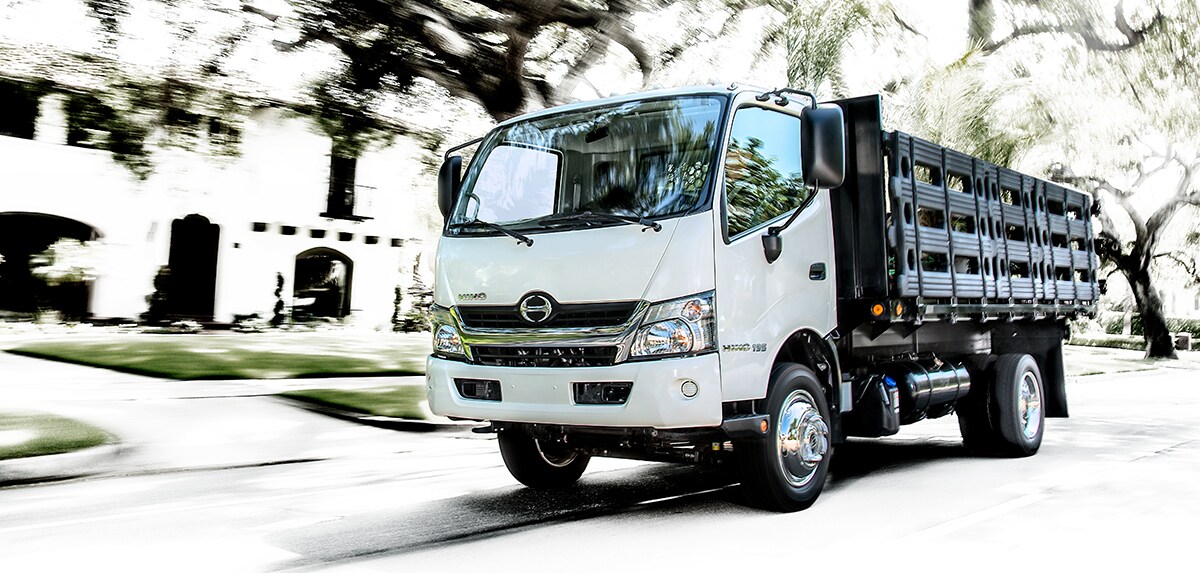 The Hino 195: Your Go-To Medium-Duty Cab-Over Truck Designed Specifically for New England
The Hino 195 is the backbone of a full roster of vocations throughout the greater Manchester, NH and Barrington, NH area. Engineered by a team of trusted experts, the Hino 195 cab-over truck was designed to handle your business's day-to-day operations with added efficiency and simplicity. As a leading Hino dealership in Rochester, NH, Rochester Truck is proud to house a wide array of Hino 195 medium-duty trucks. After learning more about this year's model, connect with one of our trusted professionals to discuss competitive pricing solutions and our nationwide Hino truck delivery options.
The Hino 195 is a Blank Slate for Your New England Business
Hino medium-duty trucks are leaders in a range of industries due to their impressive capability, easy customization potential, and full spectrum of advanced standard and available options and upgrades. The Hino 195 is a popular option in vocations like towing and recovery, delivery, landscaping, and water and refuse. In the realm of all-season capability, versatility, and dependability, there isn't a name that's as trusted as Hino.
Hino 195 Performance Specifications
Ready to get to know the Hino 195? Learn about this medium-duty Hino truck and its impressive performance and capabilities below to find out if it's a proper fit for your business's needs.
Engine Type: 5.0-Liter J05E-TP Diesel Four-Cylinder
Horsepower: 210 Horsepower
Torque: 440 Pound-Feet of Torque at 1,500 rpm
GVW: 19,500 Pounds
GCWR: 25,500 Pounds
Rear Axle Gear Ratios: OPT 5.142 (60% of grade), STD 5.571 (60% of grade), OPT 5.857 (60% of grade)
Transmission: Six-Speed Automatic Aisin A465 (PTO Capability Available)
Front Axle Weight Capacity: 7,270 Pounds
Rear Axle Weight Capacity: 13,600 Pounds
Center-Mounted 28.8-Gallon Fuel Tank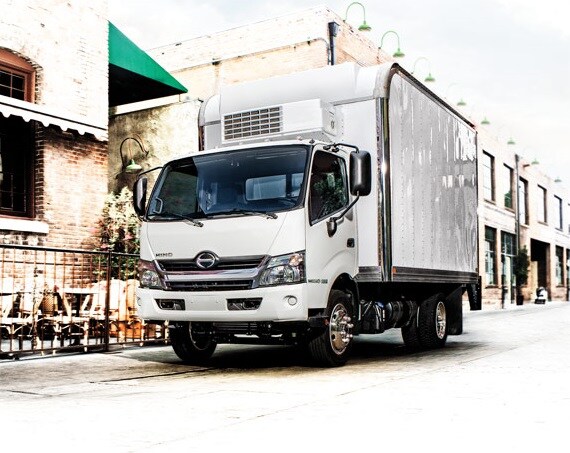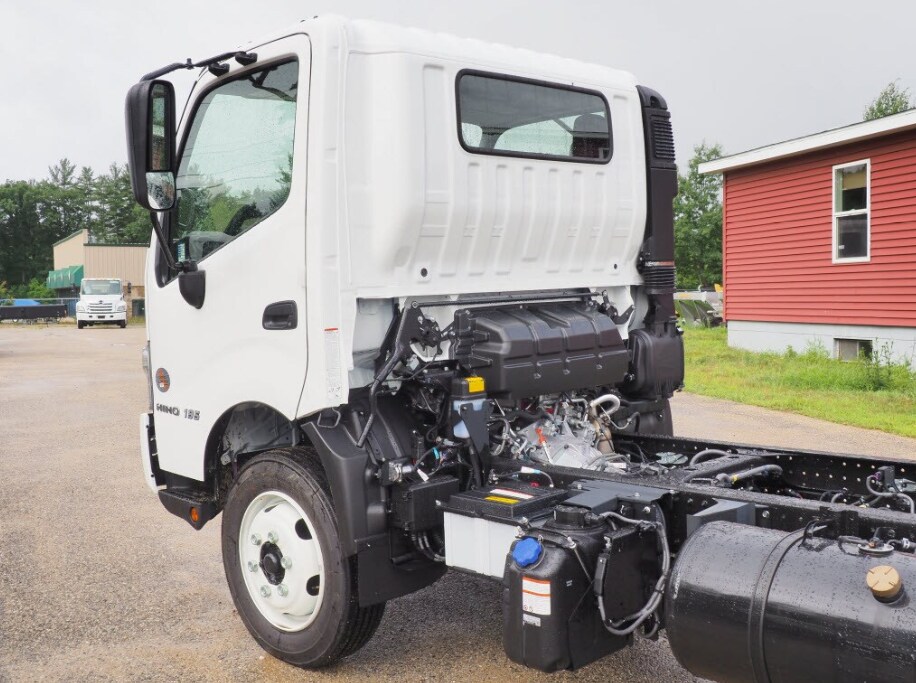 Hino 195 Standard Interior Equipment
With a fully updated cabin, the Hino 195 ensures driver and passenger comfort and convenience through a range of standard amenities and tech. Features include:
Bluetooth Capability
CD player
AM/FM Radio
Power Windows and Door Locks
Air Conditioning
Cruise Control
Tilt-Telescopic Steering Wheel
Overhead Storage Compartments
Nine Vacant Auxiliary Switch Banks
Hino 195 Available Equipment
Looking to better equip your Hino 195 for your vocational needs? If you're willing to invest a bit more, this Hino cab-over truck offers a wide pool of available equipment and accessories to better promote optimal performance, safety, and capability. Available amenities and features include:
Exterior Paint Options (Black, Red, Yellow, Blue, Green)
Side-Mounted 33-Gallon or 55-Gallon Fuel-Tank
Limited Slip Differential
Engine Idle Shutdown System (Promotes Fuel-Efficiency)
All-Season Floor Mats
Magnetic Suspension driver's Seat
Programmable Speed Limit, and more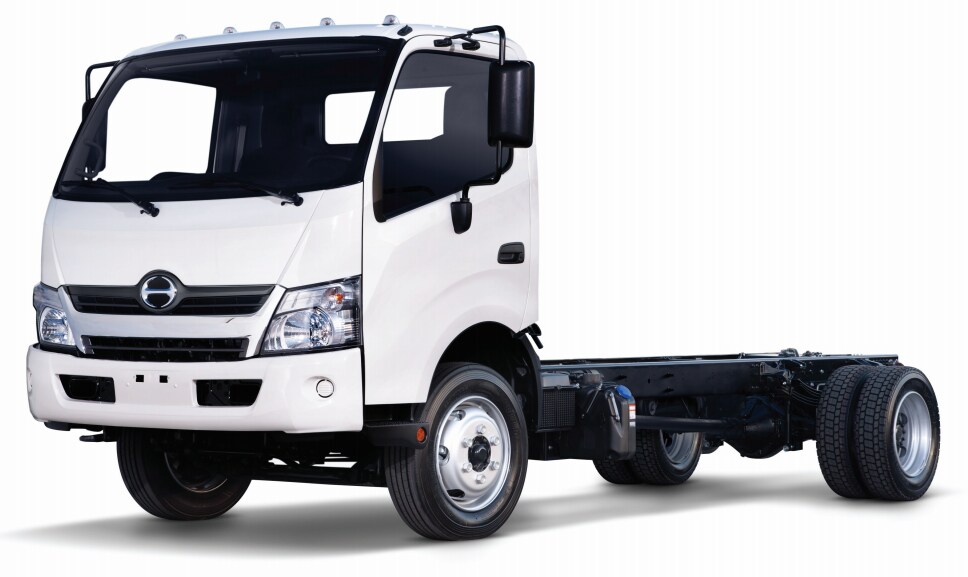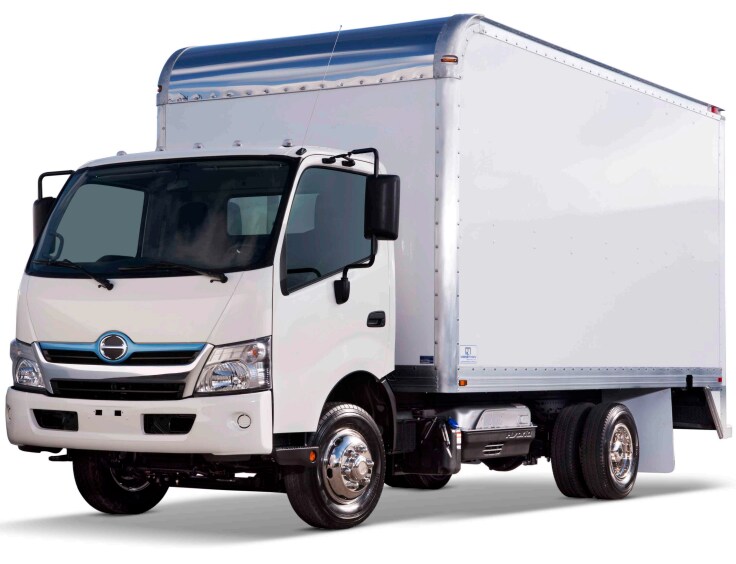 Hino 195 Warranty Coverage
All Hino 195 commercial trucks are backed by an outstanding warranty plan that delivers additional peace of mind and financial security with your investment.
Standard Engine Warranty: Five-Year/200,000-Mile Warranty
Optional Engine Warranty: Seven-Year/150,000-Mile Warranty
24/7 Roadside Assistance through HinoWatch
Standard Two-Year/60,000-Mile Preventative Care through HinoCare
Hino INSIGHT: Remote Telematics Promote Driver Efficiency, Safety, and Low Annual Maintenance Costs
Keep an eye on your Hino 195 fleet through the Hino INSIGHT platform. With telematics built-in to every new Hino 195, you can enjoy full transparency with your fleet's performance and well-being through one-year, pre-paid Hino INSIGHT Telematics, Remote Diagnostics, and Case Management solutions. With automated alerts, up-to-date vehicle health reports, and on-call assistance through your model's warranty, you can keep tabs on data like abnormal engine temperatures, idle times, high RPM, fuel efficiency, and DEF levels.
Sorry, no items matching your request were found.
Reset Search
Rochester Truck Offers Nationwide Hino 195 Truck Delivery
Contact our Rochester Hino dealership near Portland to set up a test drive after looking through our full range new Hino trucks. Additionally, our Hino experts are available to cover the basics of the automaker's competitive Hino Extended Warranty Program. As New England's prime source for Hino truck options, Rochester Truck is here to ensure you secure your chosen vehicle for less. Call or write today.
Hours
Monday

8:00AM - 5:00PM

Tuesday

8:00AM - 5:00PM

Wednesday

8:00AM - 5:00PM

Thursday

8:00AM - 5:00PM

Friday

8:00AM - 5:00PM

Saturday

8:00AM - 12:00PM

Sunday

Closed