Our Mobile Auto Service Unit Can Get Your Fleet Vehicle Back Quickly
As a commercial truck dealer in Rochester, NH, we know how important your fleet vehicles are to your business. When something goes wrong, even something small, with one of your vans or trucks, you can lose customers or get behind schedule. Well, our mobile auto service unit is here to help with any roadside assistance that you need! Below, we cover our mobile repair unit and how it helps businesses around Portland, ME and beyond.
Why Turn to Our Mobile Auto Service in New England?
There are many issues that can arise with commercial vehicles near Dover, NH. Those can range from electrical issues to coolant leaks to being out of fuel, but our mobile service unit has all the tools and a trained technician ready to repair your commercial truck or van. We have two mobile commercial vehicle repair units, and we're ready to come to you so that you can get your vehicle back out on the road!
Of course, we can't fix every vehicle issue on the side of the road, but our mobile repair unit can come to you and see if you need more serious work. If so, we have flatbed tow trucks and heavy-duty wreckers near Manchester, NH that can handle any size of commercial vehicle. We can tow you back to our service center or your business, and we do winch-outs and rollovers as well. We're hazmat certified and have been part of the New Hampshire Towing Association for 30 years, so you can trust us with any job!
Contact Our Rochester, NH Fleet Service Department with Any Questions
Having a fleet vehicle breakdown on the side of the road for an issue you can easily fix is a bother, but our mobile service unit is ready to get out to that vehicle and get it back running in no time. If you have questions about our commercial vehicle service center near Barrington, NH or the mobile unit, be sure to give us a call today!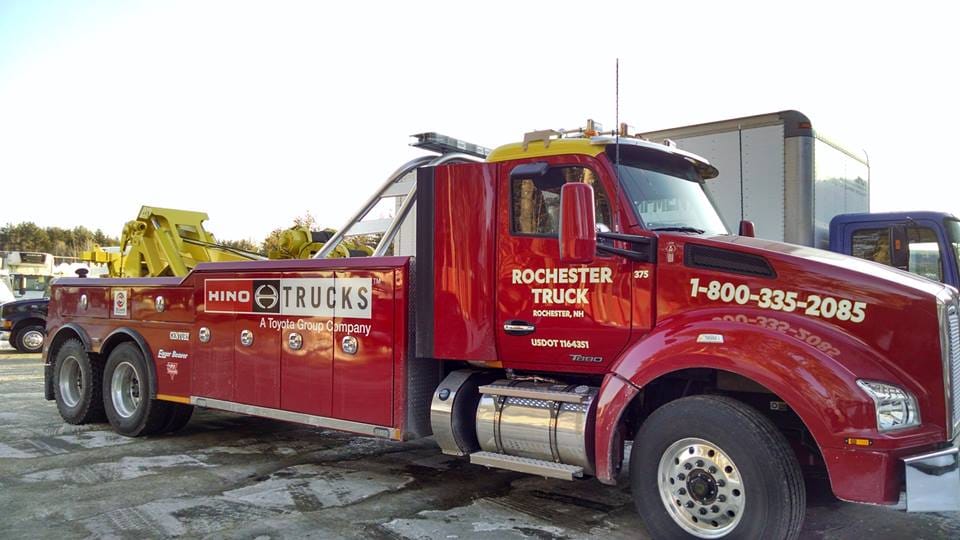 Your privacy is important to us.
Rochester Truck takes your privacy seriously and does not rent or sell your personal information to third parties without your consent. Read our privacy policy.
Get Directions
* Indicates a required field