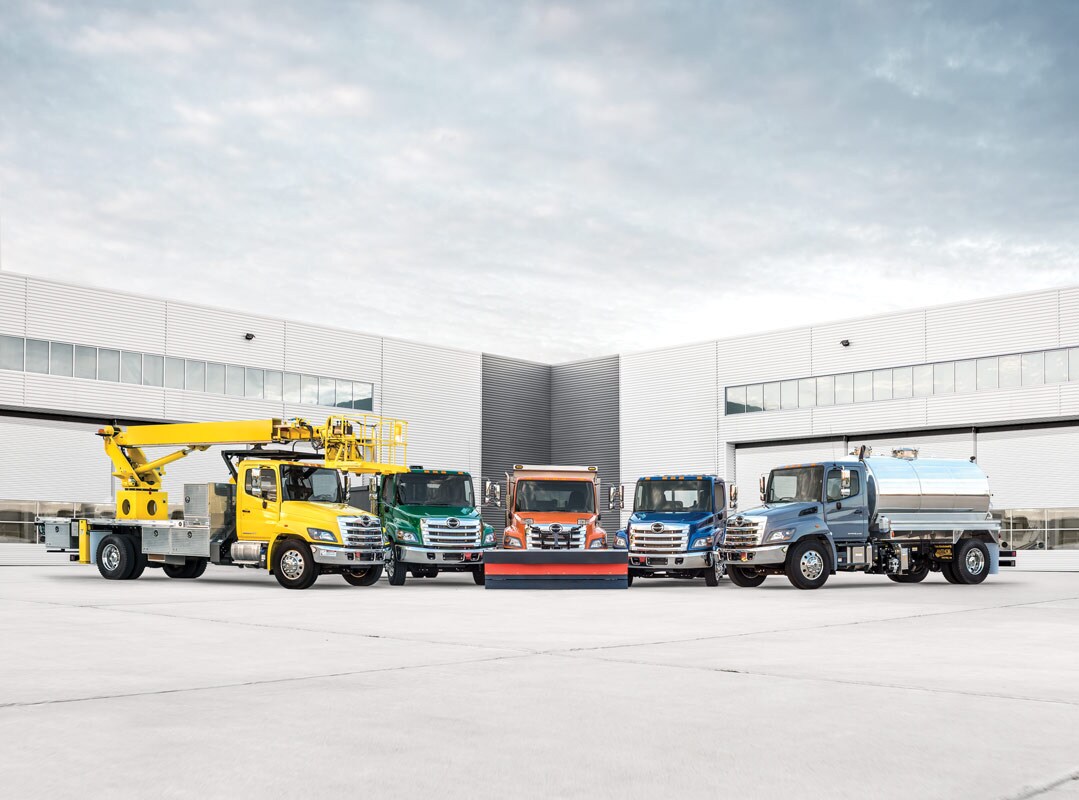 When businesses need new vehicles, they'll want a dealer that they can trust. Our commercial truck and trailer dealer serves New England and beyond with exceptional new and used work trucks, trailers, and vans. We've been helping businesses throughout the country for many years, and it's clear why we're so popular. If you're a business looking for a commercial vehicle near Manchester, NH, read on for reasons why to buy from Rochester Truck!
We Help New England Businesses Find the Right New Truck or Trailer
Different businesses expect different capabilities from their fleet vehicles, and our team knows this firsthand. We've successfully helped a range of companies, from farms to caterers to excavation, find the right model for their needs. We have new Hino trucks near Dover, NH that are great for tough jobs, or you may find that a used cargo van is a better fit. Even if we don't have the model for you, we can help you track it down and deliver it to you!
We'll Deliver Your New Truck!
Speaking of vehicle deliveries, we can deliver yours no matter where you are. Our nationwide truck delivery means that we work with companies throughout the country, and they all enjoy this process and the assistance they receive from our team. We'll keep you in the loop so that you aren't spending time worrying about when that fleet vehicle that you need will be ready.
Contact Our Commercial Truck Dealership Near Portland, ME
There's even more to love about our dealership, which you can find when you email or call. Our knowledgeable team treats every customer with respect, and you can tackle a lot of car shopping online. Whether you want a used work truck near Barrington, NH or want a new trailer for your work vehicles, Rochester Truck is the place to reach out to!