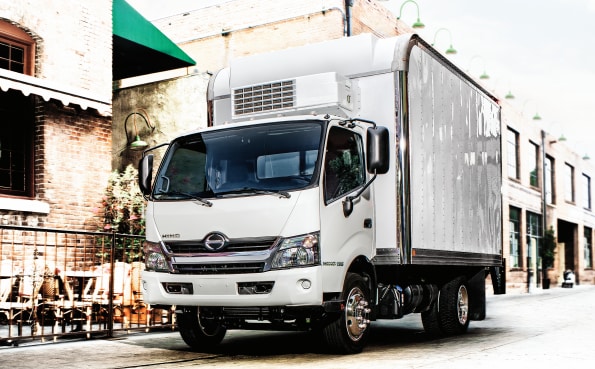 Rochester Truck is the place to come for box new and used box trucks, and the latter can help the bottom line of your business in many ways. Our used box trucks in Rochester, NH come from a variety of brands, such as Hino, GMC, and Freightliner. These reliable used box trucks are perfect for small businesses looking to save on their fleet, so be sure to keep reading if your business needs a deal on a commercial truck!
What to Expect and Reasons to Shop Our Used Box Trucks Near Portland, ME
Our used commercial trucks are often changing, but we always look to provide a range of used box trucks near Dover, NH. These models include different size boxes so that you can find the right one for your business needs. We also see a range of brands, such as used GMC box trucks and used Hino trucks for sale. There are even refrigerated box trucks in this inventory!
It's always nice to find ways to save your business money, and buying a used fleet vehicle is a great way to do so. These used box trucks, especially the diesel box trucks near Manchester, NH, are incredibly reliable and made to last, so they're a solid investment. You can always let us know if there's a certain type of box truck or size that you're looking to buy, and we'll help you track it down!
Learn More About Our Commercial Truck Dealership
We take great pride in helping so many New England businesses and others throughout the country. We hope that our used box truck inventory has the model for you, and we're happy to deliver these trucks whether you're in Barrington, NH or on the west coast. Call if you have any questions!