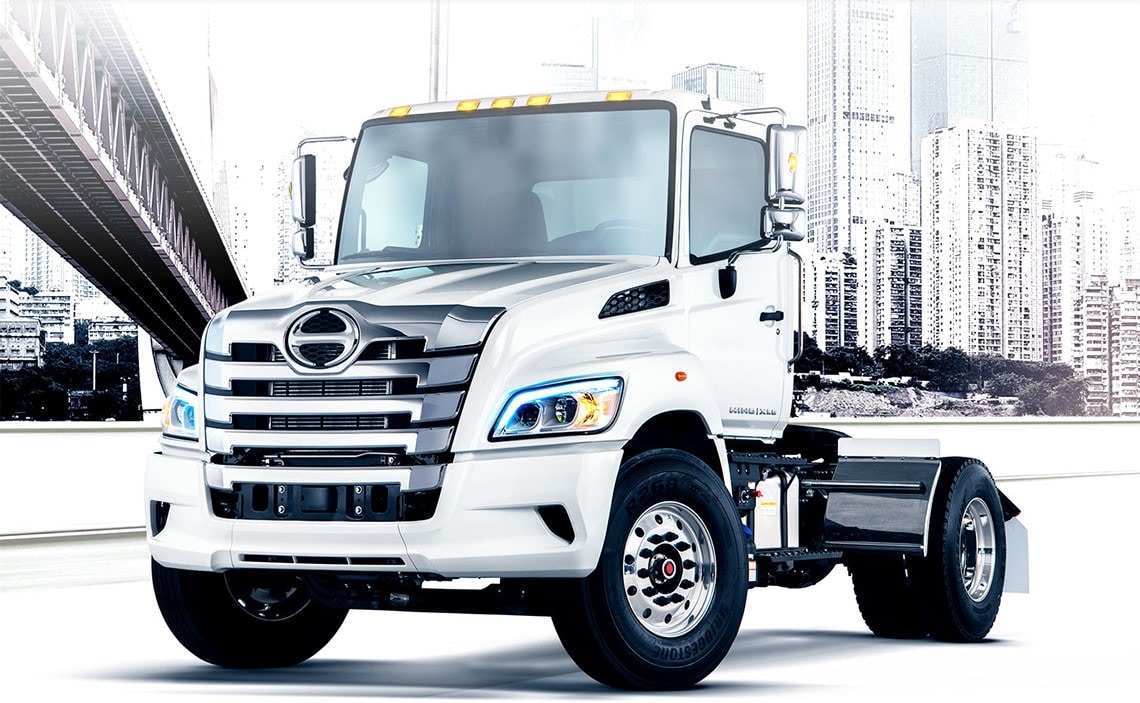 The latest Hino XL Series has doubled down on all its classic highlighted traits with a generous suite of groundbreaking features. In short, it's hands down the most capable Hino XL truck yet. Rochester Truck offers convenient Hino truck sales, maintenance, repairs, and affordable financing all under one roof in Rochester, NH. It shouldn't come as any surprise then that we're the principal Hino dealer serving New England. Whether you hail from the far reaches of Portland, ME or are a local to the New Hampshire area -- you'll find that your satisfaction comes first at Rochester Truck.
Check out a handful of the Hino XL truck's pioneering features below before contacting a member of our sales team to discuss it in greater detail.
An Inside Look at the Hino XL Series
Performance: Pop the hood of the Hino XL Series and you'll find a revolutionary Hino A09 8.9-liter inline six-cylinder engine that's good for up to 360 horsepower and 1,150 pound-feet of torque.
New Extended and Crew Cab Models: New for the most recent iteration of the Hino XL Series are the extended and crew cab configurations for bolstered interior comfort and crew-ferrying capabilities.
Hino Insight Telematics: Keep in tune with your fleet's efficiency with Hino Insight Telematics, a system that lets you monitor speed, location, distance traveled, idle times, and more.
Comfort Meets Sensibility in the Cabin: Everything is well within reach and at your fingertips inside the well-appointed Hino XL Series. Ride comfort is improved thanks to a standard air-ride cab while convenient features like Bluetooth connectivity, an immense LCD information screen, air conditioning, cruise control, and steer-wheel mounted controls all come standard.
Safety Measures to Put Your Mind at Ease: Perhaps most importantly, the new Hino XL Series touts a range of safety features to ensure security for all through hazardous weather and driving conditions. These features include standard LED headlights, a large windshield, and a high seating position, as well as exterior grab handles and all-weather grip steps. For further peace of mind, the model offers a collision mitigation system, lane departure warning system, and electronic stability control.
Think the new Hino XL Series suits your line of work and needs? Contact Rochester Truck today and join us on our showroom floor to chat financing options.